Verbatim
---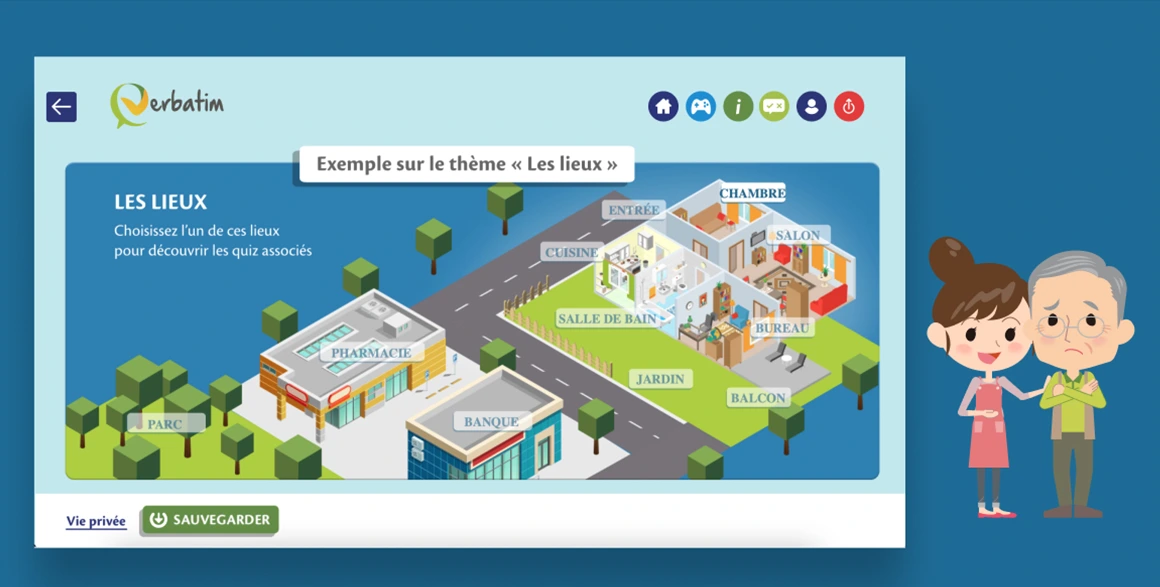 About
Verbatim
Verbatim was a project initiated by the government of France that focused on educating people about caring for the elderly at home. In the recent past, more aging people were choosing to stay at home and the people around them (family, caregivers etc) needed to be taught exactly how to care for them in terms of best practices, how to deal with tricky situations, and how to give their elderly loved ones the best quality of life possible.
The issue
The relationship between a caregiver and the person being cared for, based on affection, love and respect, can be undermined for reasons such as difficulties: physical, moral, psychological, financial, organizational and so on. These difficulties can lead to fatigue, stress or even exhaustion can lead to unsuitable attitudes and behaviors despite their better judgment. As always, prevention is better than cure. This is the philosophy of Verbatim. There needed to be an online platform for users to log in from anywhere and learn about elder care at home. A stable and attractive design was needed to keep users engaged and to keep their concentration on what was being taught.
How we delivered
This educational game is accessible free of charge to all and aims to allow a caregiver or future caregiver to know and understand various situations or risks and how to deal with them and how to be the best possible care giver. They also gain coping strategies, how to protect their older family member and who to reach out to in the case of pronlems The game is engaging, user-friendly, and very easy to understand and navigate.
Visit: http://verbtimaidants.com