Seylan Bank
---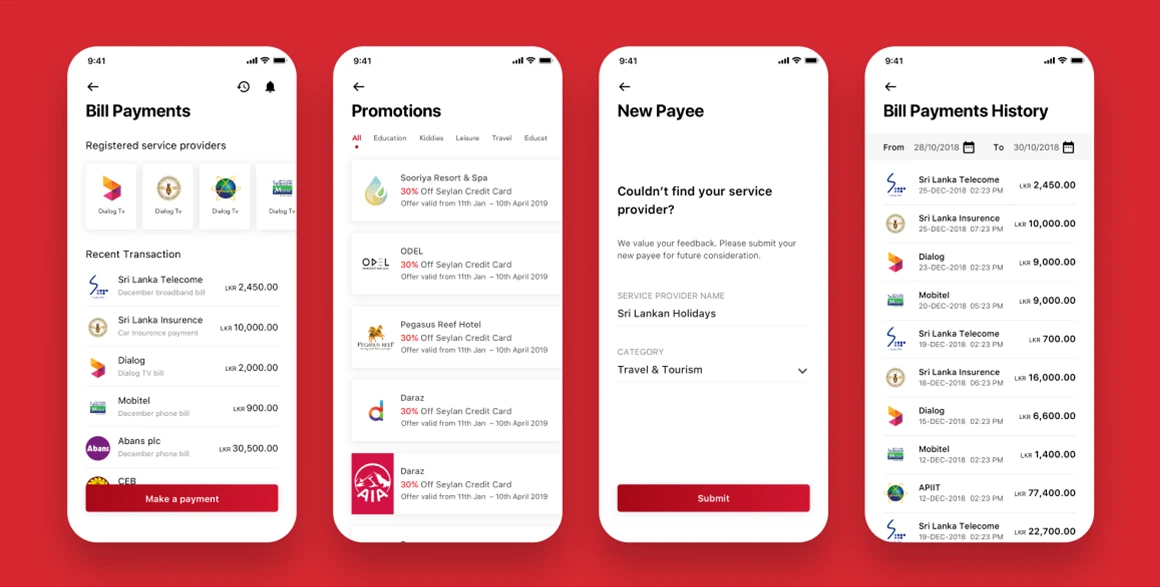 About
Seylan Bank
Seylan Bank is a Public company and one of the top banks in Sri Lanka. A classic retail bank with one of the largest networks in the country. They are also well represented in business banking and financing.
The issue
Seylan Bank needed to revamp an aging mobile app. Mobile banking in Sri Lanka was somewhat of a one-trick pony in 2020 and we, as users, were sometimes left scratching our heads trying to navigate these apps. Seylan approached us because they needed something new, user-friendly, attractive yet minimalistic and simple so they came to us with the job of revamping the design of their mobile banking app.
How we delivered
The Beyond team worked on delivering just what the Doctor (or in this case – banker) ordered by completely switching things up for Seylan's mobile banking app. We gave it a minimalist look and feel, put in the option of light mode and dark mode, incorporated a hamburger menu and all their previous complex features whilst also making everything new, interesting, aesthetically pleasing and user-friendly.