Luxe Asia
---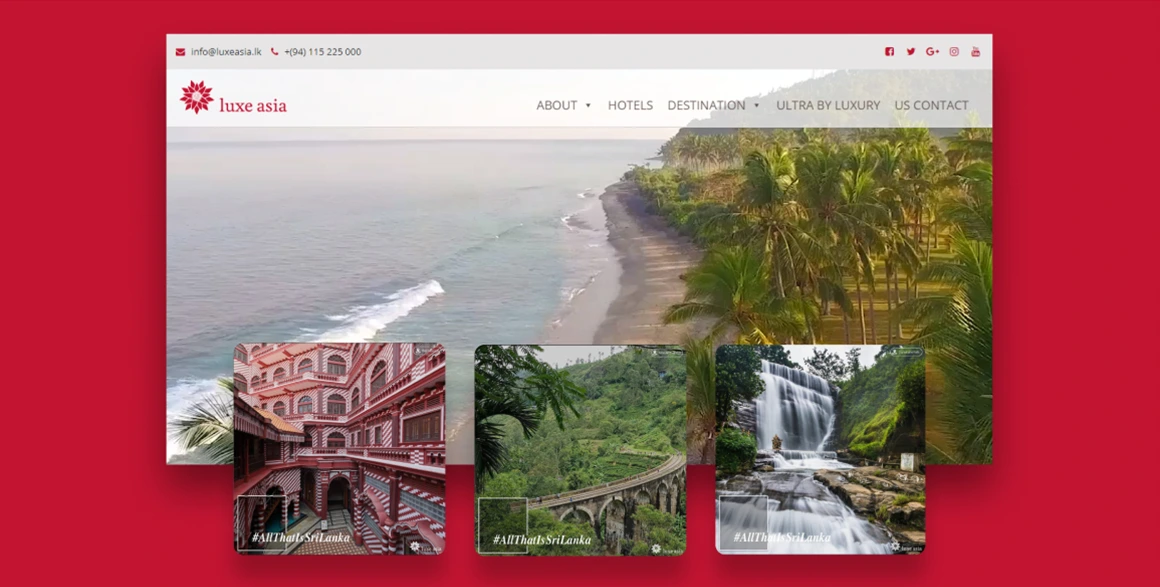 About
Luxe Asia
Luxe Asia was a regional Destination Management Company part of the Thomas Cook group based in Sri Lanka and showing only the best that Sri Lanka has to offer to enthusiastic travelers from around the world as a beautiful and unique travel destination.
The issue
Luxe Asia had a dated website design, needed some improvements in their social media efforts and Search Engine Optimization (SEO) rankings. They also needed to streamline their processes to give their clients custom travel packages to suit their needs. All their content also needed to be in English, French and Spanish.
How we delivered
We at Beyond enjoy branching out into different industries, so this project was such a pleasure to work on. We completely revamped their website's look and feel, carried out SEO services and functions, and got the keywords ''destination Sri Lanka'' linked to Luxe Asia on Google. Thought we were done? Not quite; we updated their social media aesthetics, making it more attractive and pleasing on the eye and in 3 languages. We also built them a tour design tool. What's that, you ask? Well, this tool enables tourists to custom-make their packages and destinations within Sri Lanka, so they will see exactly what they want. So, in essence, not only did we improve the user experience, but we enriched their tour experiences too.
Visit: luxeasia.lk/