ABC Vascular
---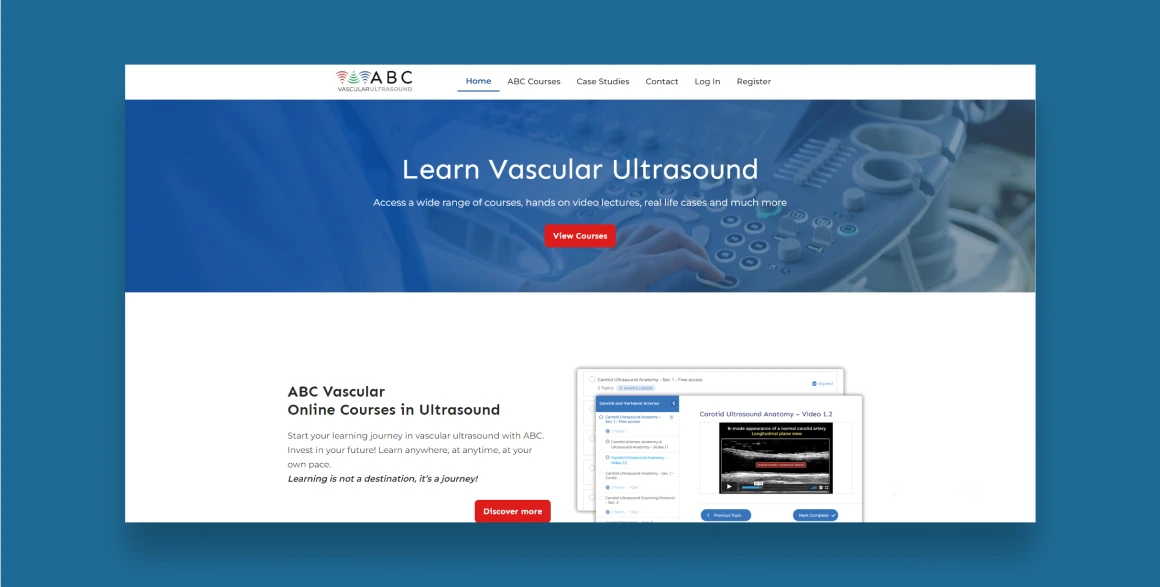 About
ABC Vascular
ABC Vascular is an e-learning platform, conceived by a team of vascular specialists and sonographers with extensive knowledge in vascular ultrasound, to help healthcare professionals in mastering the knowledge and skills to apply when practicing vascular ultrasound. ABC Vascular teamed up with MedEd Global Solutions, a niche agency in medical education and medical marketing.
The issue
ABC Vascular had a dated website and needed to amp up its social media presence in order to generate good leads and more memberships/subscriptions.
How we delivered
We created a complete website, revamped using our talented designers to give it a whole new look, feel, and user experience, and improved its user flows and user interface. We also carried out Search Engine Optimization using keywords to improve their Google search rankings and carried out aggressive social media campaigns to bring in more traffic to their registration base. Is that it? Not quite. The website we built also had an e-commerce extension that was developed using WordPress.
Visit: https://abcvascular.com